Our Innovative R&D becomes
Global Technonolgy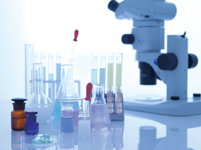 Developing Only-one Technology* in the World
Our company has obtained patents all over the world for the innovative technologies stemmed from our creative R&D.
*Water-soluble photosensitive resin BIOSURFINE®-AWP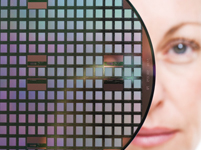 No.1 in the World*


Our company leads the world in the field of photoresist materials.

*From 2011 Resist and Lithography-related Market Overview published by Fuji Soken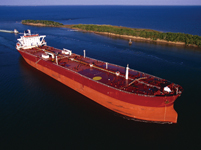 Direct to the Global Market
Our overseas sales accounts for 37% of the total sales, and it has been gained by exporting our products directly to 26 countries in Asia, North America, Europe etc.

Shift to the Future
with overcoming difficulties

Our innovative technologies for breakthrough

Developing from medicinal chemicals to distillation purification technologies
Founded in 1954, Toyo Gosei began manufacturing operations in the field of medicinal chemistry. Studying as many research papers in chemical journals and magazines in the United States as possible, "we managed to construct a distillation column, which dissolves liquid chemicals to isolate components utilizing the boiling point to distillate, and purifies imported raw materials of synthetic fibers. This innovative technology brought us great commercial success. Soon after that, the major domestic petrochemical companies began their own production of synthetic fibers and resins without relying on imported materials. The time for the next technological innovation had come.

Expertise in Chemical Reaction Technology
Using domestically mass produced petrochemicals as raw materials and giving them chemical changes, our company proceeded to the technological development to produce raw materials for paint, agriculture, and synthetic resin additives. By visiting laboratories in many universities, we learned chemical reaction techniques proactively, which is the core for our flavor & fragrance material business today. In other words, we made effort to develop the technologies for mass production from the very beginning experiment stage at the laboratories.

Research and Development of Photosensitive Materials for going beyond the next generation
The two oil crisis in the 1970s not only let the major petrochemical manufactures join the derivatives fields, but also accelerated to yield other innovative technologies. Japanese industries rapidly shifted towards production of electronic devices, which performance is hugely dependent on semiconductors, and for which production the solution of photosensitive resin is essential. It was necessary for us to tackle the research and the development of photosensitive materials owing that the density of semiconductors becomes quadruple every three or four years according to the Moore's Law. While the semiconductor industry were producing and selling semiconductor products, and developing the production technologies just focusing on the next generation, we conducted research and development aiming to meet the needs of the industries two generations ahead, i.e., seven or eight years away.

Ceaseless Technological Innovation
Our research and development is ceaseless because it encourages us to tackle difficulties and to generate innovative technologies. We are proceeding technology innovation for the future e.g., biotechnology and nanotechnology with our creative and unique R&D stemmed from technologies and experiences accumulated over a half century. Our positive approaches and actions will never end.

Our Foresight & the Realization
Our energetically generative R&D
Since our company was founded, we have elaborated working on research and development. The motivation of the long-running elaboration is stemmed from our spirit to contribute to human civilization. For the permeation of this spirit among our company and for its realization, we elaborate human resource development as well as R&D of our products.
Our foresight for the world trends and market needs focusing on the one after generation gains positive reputations globally.